Our Tuesday night training sessions focus on speed work and are suitable for all abilities.
These change location between autumn / winter at Crystal Palace Arena where we are now and Dulwich College playing fields in spring / summer.
Crystal Palace - autumn/winter training
The National Sports Centre is our autumn and winter training venue.
Please arrive from 7pm for a warm up and stretches before the main session starts at around 7.25pm. Please note that it can take 5 minutes to get through the rabbit warren of passageways from the Sports Centre entrance to the track.
Our coaches vary each training session to keep things interesting and build people's speed and endurance. The sessions are also designed for all abilities so don't think that the track is just for elite runners! Everyone can benefit.
There are new payment arrangements in place from October 1st 2019.
The fee remains at £2.50 for members (non members pay the standard rate of £4.45)
Instead of paying the fee trackside as we have done previously, there are 2 ways to pay:
1. By cash at reception
2. Online at https://www.better.org.uk/leisure-centre/london/crystal-palace/crystal-palace-national-sports-centre
Click Book Activity > Click Book Tickets > Click Athletics, Crystal Palace and follow the instructions.
YOU MAY BE ASKED TO SHOW YOUR CLUB MEMBERSHIP DETAILS or EA CARD to show that you are a member.
Regular attendees at track sessions can obtain a GLL/Crystal Palace Activity Membership Card where you can book with a PIN number and use the card to gain entry through the barriers without having to wait at reception. To get this card email Ras Kaur crystalpalaceevents@GLL.ORG with your Name, Contact No and Dulwich Runners Membership Number.
If you can' locate your Dulwich Runners membership Details, contact Barry who will email them to you.
We are here from 1 October 2019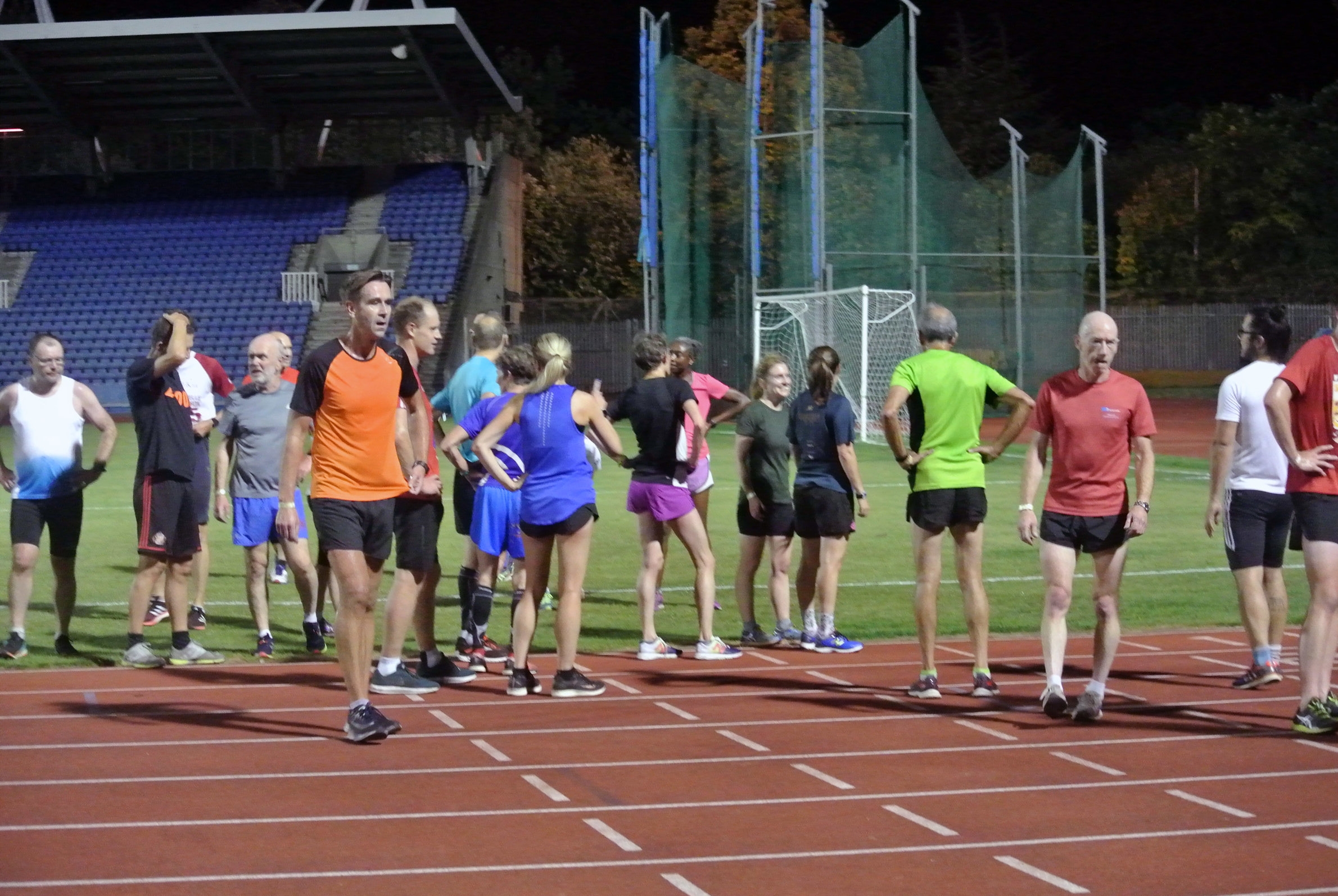 Dulwich College - spring/summer training
The College's 300m track and grass playing fields on College Road allow us to do a varied programme of training sessions between April and the end of August to help runners improve their speed and endurance.
Please arrive from 7pm for a warm up and stretches at 7.10pm before the main session starts at around 7.20pm. We meet at the green pavilion by the tennis courts which is where you pay.
Entry is via Pond Cottages or Grange Lane rather than the gates by the tennis courts which are rarely open.
Cost £2 per session.
We will return here in April 2020